By Alex Dethier, 3-8-2018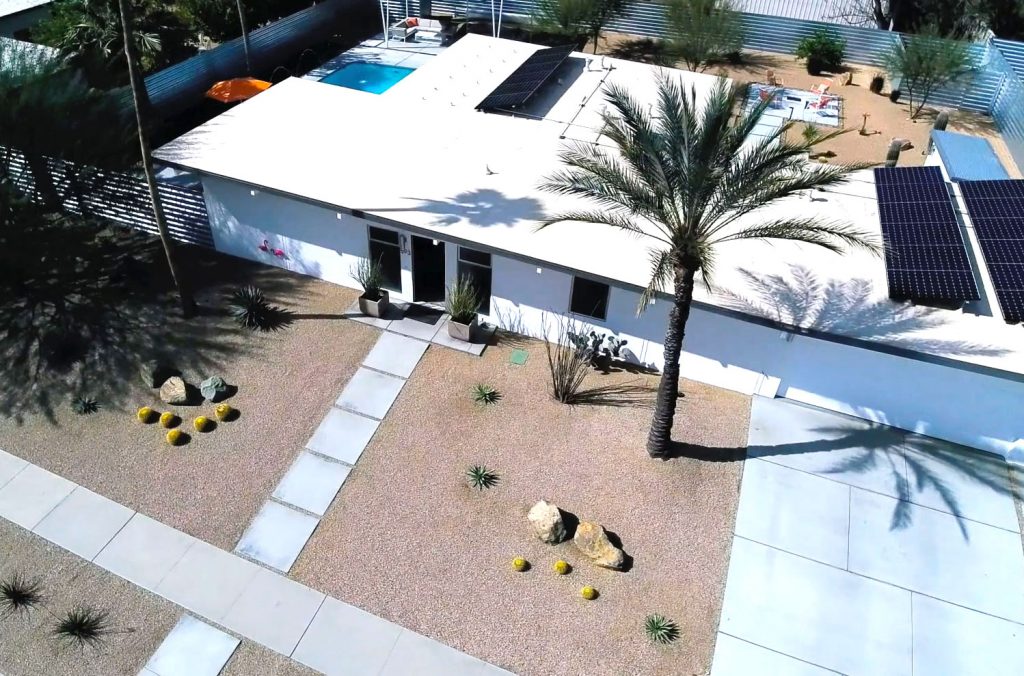 The Sunmor Estates neighborhood in central Palm Springs is a treasure trove of remarkably well maintained mid-century homes built by the Alexander Construction Company, Robert C. Higgins, and Jack Meiselman in the late 50s and early 60s. Though modest in comparison to many homes built today, these properties are sought after for their clean lines and hip provenance. When considering properties from this era, however, buyers are often forced into a dilemma between style and the economics of low efficiency.
Let's face it: Single paned windows, non-insulated walls, and deep pools constructed to 1950s standards aren't the most cost-effective features for a modern-day dwelling.
A property that hit the market this week
…